I haven't fallen off the face of the earth! (again)
I'm sorry I haven't been blogging lately, I've recently moved house, been battling an annoying flu which had me coughing up blood for the past two weeks and trying to keep my beloved kitten from throwing herself off our new very high roof. I'm on the mend now which means that The Average Cyborg is back in action.
Seeing that its Saturday here in Australia I thought I would begin by posting the quote of the week.
It's by children's author Dr Seuss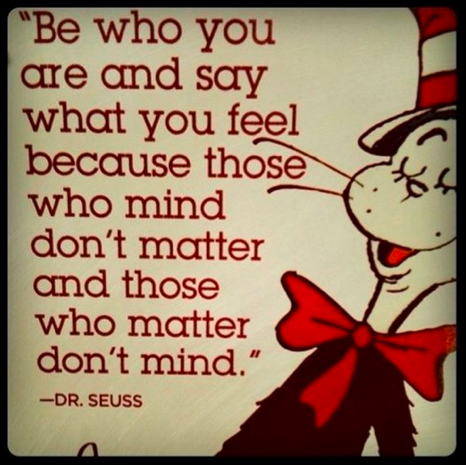 So thanks for stopping by The Average Cyborg! Another post will be up on Tuesday.
- the-average-cyborg-girl